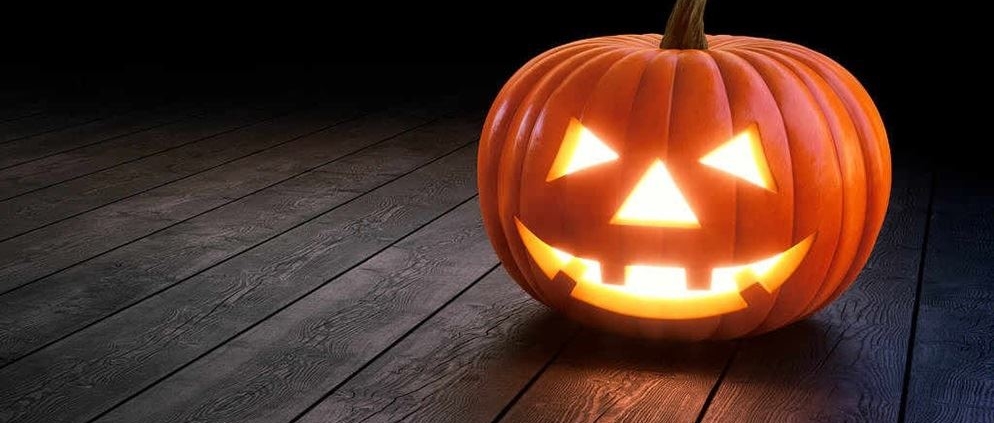 As the Halloween is approaching soon it will be pumpkin carving, costume parties and family gatherings. For Adults and mostly for kids their love for Halloween cannot be manifested in words. Probably it's one of the best time of the year. All the neighborhood kids will be dresses as fire fighters, astronauts and kids most favorite cartoon characters. Although it's a time of great fun and enjoyment for kids, but unfortunately some real dangers are associated with Halloween which cannot be ignored. Parents and elders while purchasing gifts for kids should take into account which Halloween toys for kids should be bought.
Possible dangers
Some of the possible dangers are discovered in some toys. Woolworths and safe way has requested a recall of LED spinning Toy known as "Halloween LED spinning wand" after discovery of its possible danger for kids. I suggest to parents and elders that do not buy this .
Two products under the recall are Halloween Pumpkin spinning LED wands and Halloween Ghost.  Across Australia, at Safeway and Woolworth stores these toys were sold. When dropped the toy usually cracked open and the button batteries were exposed that power the wands.
After ingestion of button batteries, an average of 20 kids were admitted in emergency rooms in a week. Except it some kids faced multiple surgeries, whereas deaths were also accounted due to this Halloween toy.  It's strongly mentioned that do not buy such Halloween toys for kids.  Main reason is battery cover is not secure, it allows kids to access the small button batteries inside the toy. Sometimes children swallow these batteries causing internal burns which is the main reason of death.
Button battery issue
Globally, extensive dangers about the button batteries are written by a vast circle of people. Woolworths has announced that because of possible danger of battery exposure once the toy is dropped down it is recalling two Halloween spinning wands.  It urged customers to immediately cease the usage of product and return back to Safeway or Woolworths supermarkets for full refund. It's also announced that do not buy this Halloween toy for your kids.
Making this Halloween more secure
Parents should not let your kids play with this toy. It's also not safe for young children as well, because the batteries may pose a choking hazard making it insecure toy. Its recommended strongly do not buy these Halloween toys for kids.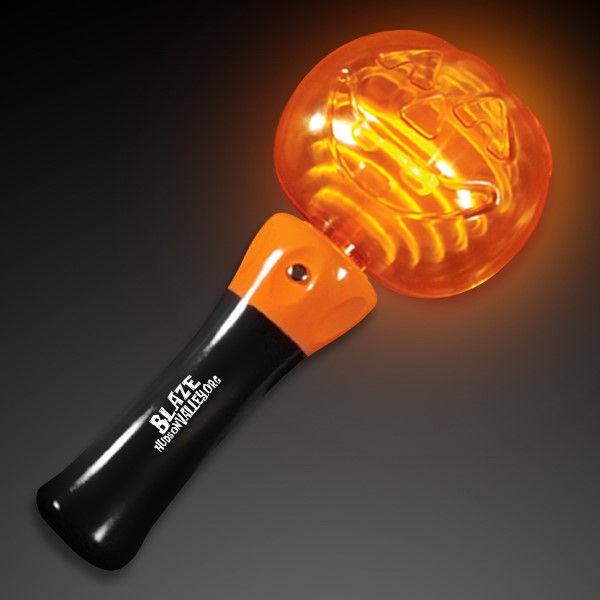 Halloween celebrations should be safe and secure. Kid's safety is the main concern along with fun and enjoyment.  So these type of toys shouldn't be allowed in markets and some checking rules should be applicable on these toys as well. Many companies are using small button batteries in their toys to make these toys attractive and cost effective to with draw the attention of people. Never compromise cost on safety. Kids are having great love and urge for toys and want to explore and gain access to each new toy.
Duties of parents
It's the duty of parents and elders to check the toy in all aspects before handing over to kids. Except it, don't let the elder kids to buy the toys.  Sometimes choking hazard may pose to severe health hazards. Every week in Australia, 20 children are admitted to emergency departments due to battery related incidents. Usage of button batteries should get ban and battery covers should also be strong enough in kid's toys.
These LED spinning wands are attractively shaped either as pumpkin or as a ghost and the power source of these toys are lethal button batteries.  Except it, having an eye on children what they are putting in their mouths. Parents should have a good communication with other families as well and regarding kid safety some discussion should take place. If a toy isn't secure one could simply type a message that do not buy this Halloween toy for your kids and circulate it to other parents in order to minimize the incidents caused by these battery operated toys.
Do not let the elder siblings to buy alone Halloween toys for kids and gifts for younger siblings, because many times elder kids are unaware of the hidden harms behind these kids. Guide the elder kids about the potential hazard of the toys to make them safer.
https://www.qldcompliancesolutions.com.au/wp-content/uploads/2018/04/kk.jpg
559
994
QLDCompliance
https://www.qldcompliancesolutions.com.au/wp-content/uploads/2020/07/QLD-Compliance-Logo-wText-300x144.png
QLDCompliance
2018-04-14 10:33:13
2018-09-03 12:30:06
Do not buy these Halloween toys for kids